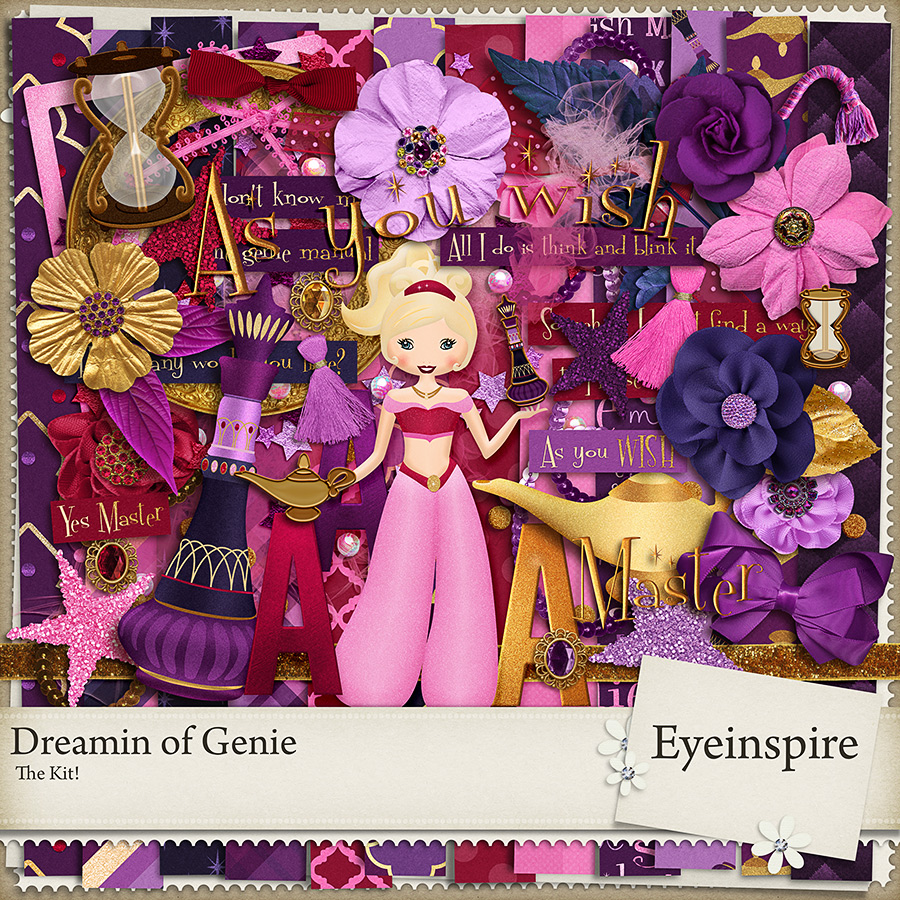 Inspired by I dream of Jeanie! Filled with vibrant colors from genies bottle and cute outfit. Oh how I love Jeanie!

24 papers (14 patterns & 10 solids), 50+ assorted gorgeous elements & three alphas.

Genie, genies bottle, lamp, hourglass, 3 pink genie smokes, gems, stars, titles, snippets, frames, foliage, flowers, pins & MORE!