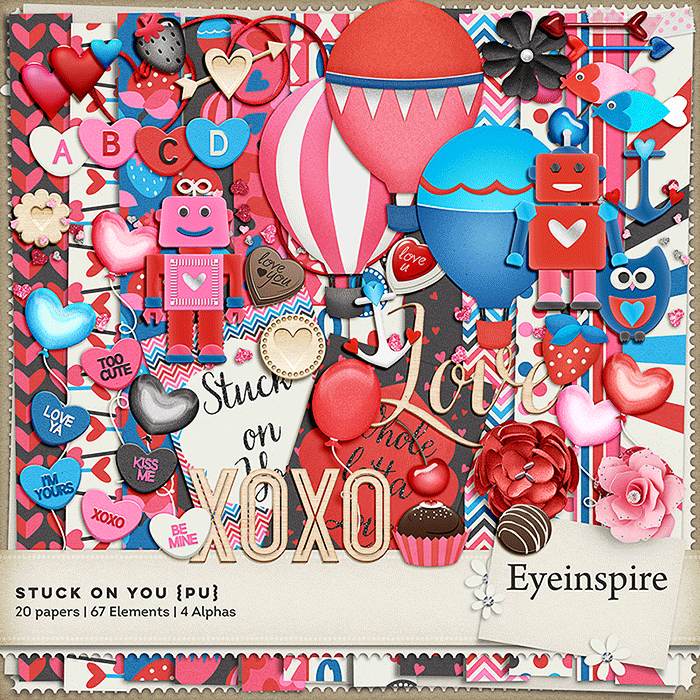 Fun, bright and filled to the brim with valentine goodness. Packed with TONS of hand drawn elements and papers!

12 Patterned Papers, 8 solids, flowers, hearts, anchors, arrows, hot air balloons, cherries, assorted chocolates, conversation hearts, fish, word art, robots, scatters, strawberries, tape, assorted veneer, balloons and pocket cards!

4 alphas made using my Stuck on You font.