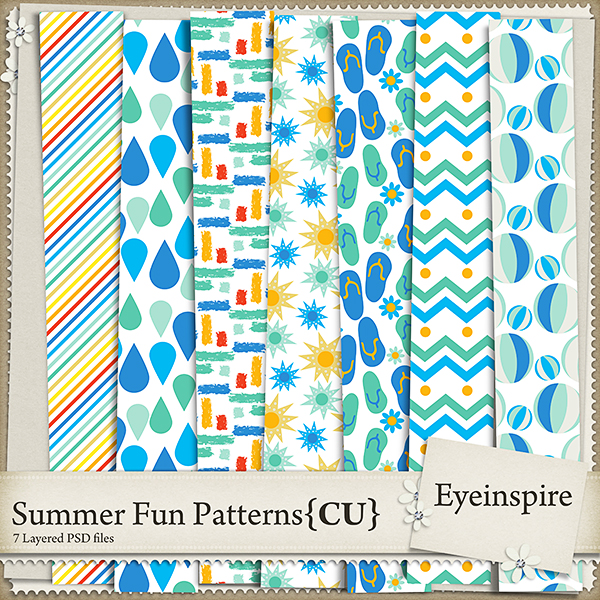 7 super versatile patterns that are just perfect for summer and more.
Doodled suns, beach balls, flip flops to kick off your summer.
Speaking of kick off... this is my first product to jump start my new $2 Fab Friday! Every Friday there will be a new goodie available for just 2 dollars, one day only. Be quick :)

Package contains: 7 300 dpi layered pattern templates all 12x12 inches in PSD format.