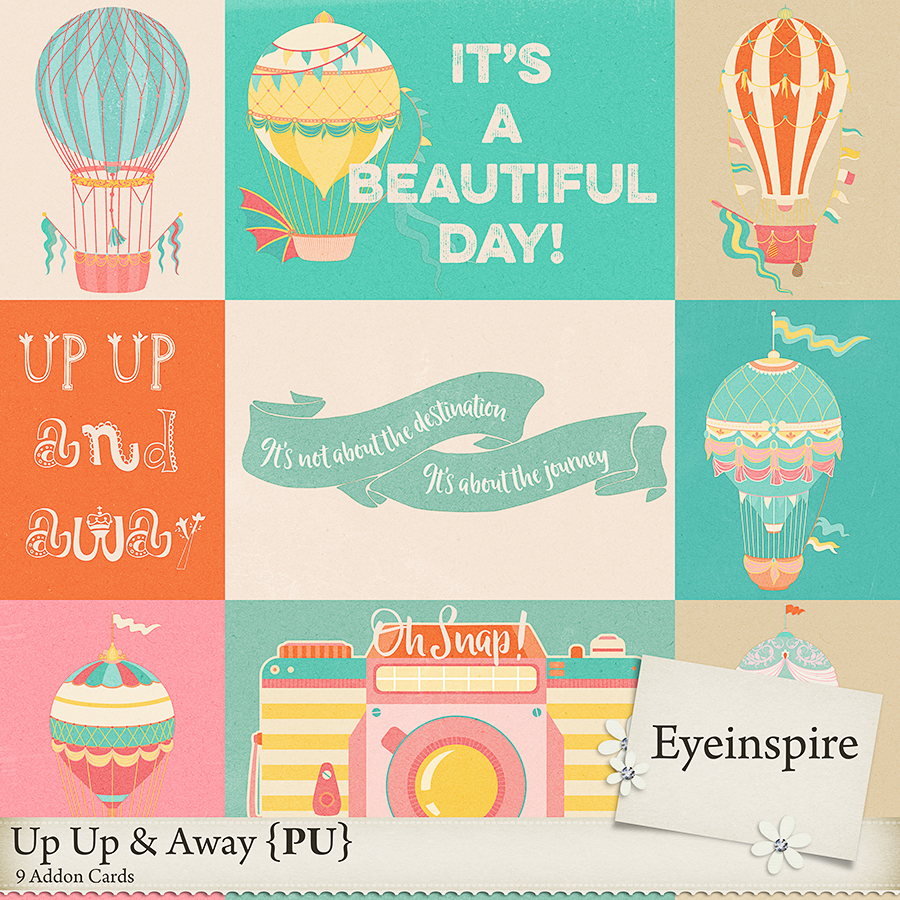 9 Pocket scrapbooking cards to match the Up Up & Away kit!
Up Up & Away is perfect for all your dreamy travels via a hot air balloon or even your imagination. It's not about the destination. It's about the journey!
This week ONLY: Up Up & Away Cards free when you purchase this kit.
Just add the kit to your cart and the cards will be automatically added.