Designer's Vault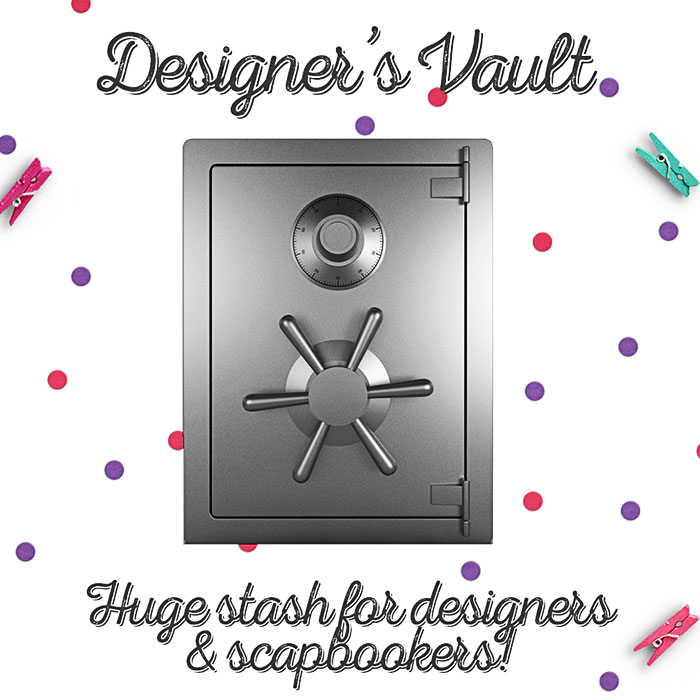 Do you want to reclaim a huge chunk of your time so you have more to actually spend on creating pretty things? My design tools take away a lot of the busy work so you can focus on making gorgeous kits.
Are you looking to start your own design business? The designers vault is perfect to get you up and running quickly.
My Designer's Vault has over 800 products at your disposal, to aid you in creating all those pretty things you have envisioned.
49 fonts
Oodles & oodles of color palettes
Hundreds of brushes
Hundreds of templates
Nearly a thousand patterns
Thousands of textures and overlays
Thousands of layer styles
All of those goodies are for commercial use
+ a few bonus PU cutting files for those of you who have cutting machines.
Estimated value is way over $5,000 if purchased separately. Plus many of these products are not available anywhere.
It's like a huge buffet. Download all you want right way or come and grab as you need.
You will have access to my Designer's Vault for the life of my site.
Want to take a peek at all the goodies you will be able to download from your super duper, top secret link? Check Designers Vault Preview via Pinterest out, for all the goodness.