Hey guys! Today I have a new font AND… I am getting ready to start creating a mini kit freebie to celebrate NSD next week. Instead of picking some random idea, I thought I would ask YOU… what you want or need. All you need to do is hit the contact button above and let me know! Fun huh?
1) What theme kit would you absolutely LOVE?
2) What types of elements would you like in it?
3) Any special papers you might like to see?
4) Do you want a matching alpha or styles to go with it?
5) Special colors?
6) Should I make any extras? If so what?
Just some questions to get you thinking. I will be keeping the list of ideas I receive from everybody for upcoming free gifts. I am so excited to hear your feedback and start creating something that you will truly love and use.
Today's new goodie: Flourish Fever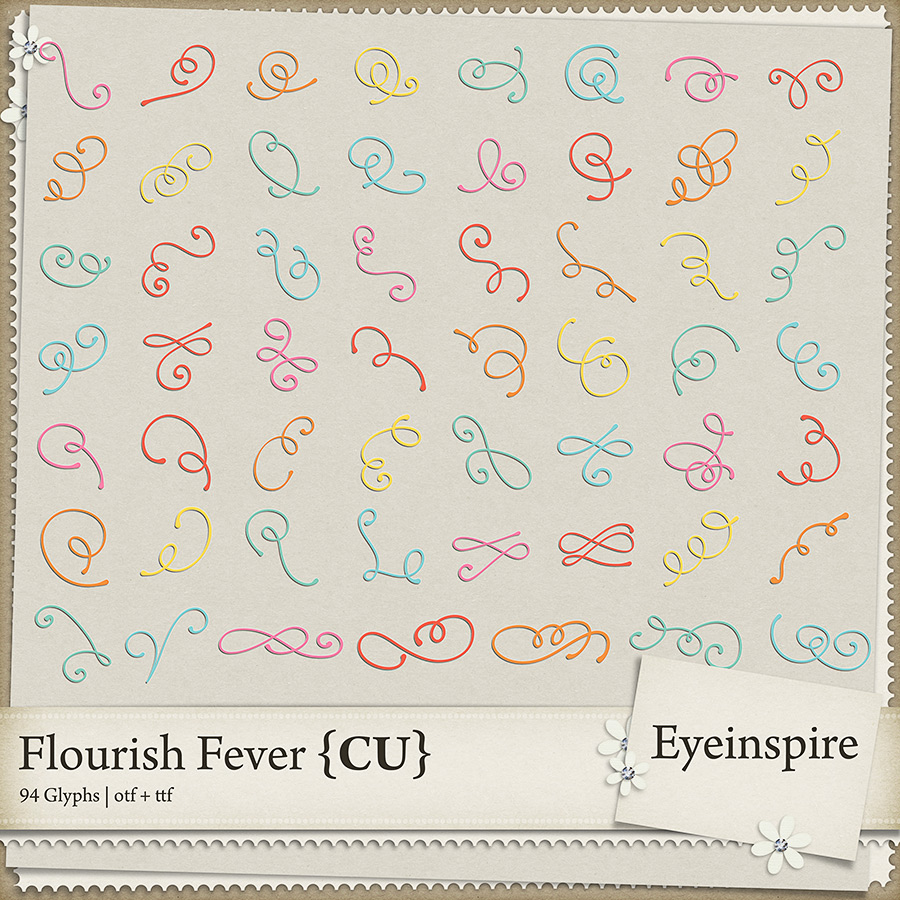 Looking for that PERFECT, elegant flourish to add to your alpha, pocket card, embellishment?
Never fear. Flourish Fever is here. With 94 glyphs of fanciful goodness you will never be at a loss for adding that finishing touch again. LOVE these and you will too!
It's time to pull out your character maps with this gorgeous font.
Note: Not all shown
Package contains:
1 OTF
1 TTF
Thats all for this week. Happy Creating!
Rhonda xoxo