Happy Friday everyone! Tonight I am here with free goodies for all you digi scrappers. Collect all three packages and you will have one kit plus matching glitter for your Easter layouts.
First part of the kit is available via my facebook page and has 8 colorful, Eastery papers, lots of adorable elements and of course matching GLITTER! Got's to have the glitz & glam sprinkled on your pages too! 😀
Second part of the kit is made available with a tweet and contains more pretty papers and cutesy elements!
Third and final part of Hippity Hoppity is available right here as a blog freebie and contains 5 papers and 3 lowercase alphas to match the whole kit.
Happy Creating Everyone & Enjoy your weekend!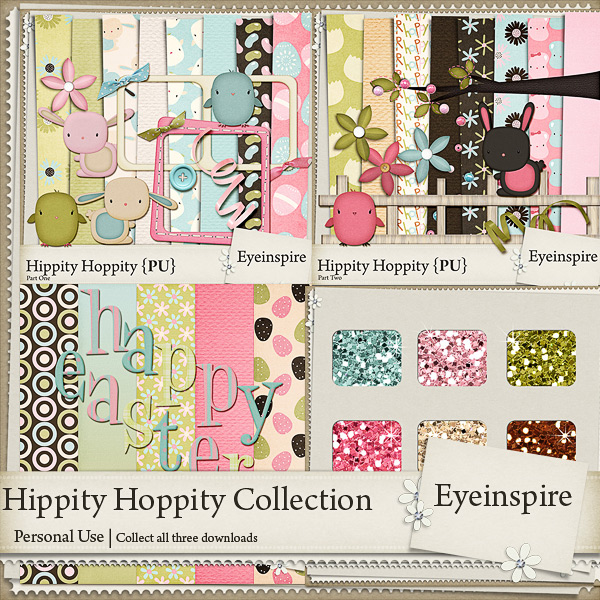 Collect all pieces with the 3 links below!