After a making a homemade pizza two weeks ago, I'm still craving a hot slice of our New York style pizza. What is it about pizza that makes us want to stay home on a Friday night, curled up on the couch, binge watching our favorite show on Netflix? Confession, I could actually do this every night.
This digital scrapbooking kit was created for all the scrappers who make pizza night a bona fide occasion.
Happy Creating!
Rhonda ❤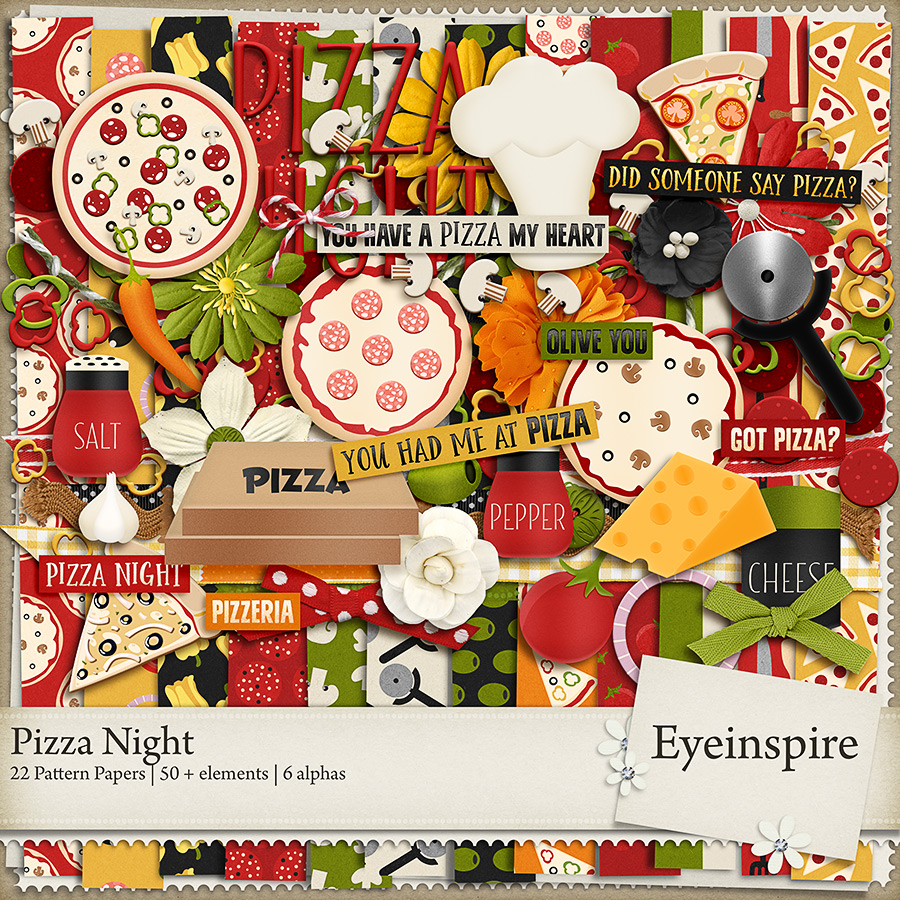 It's pizza night at Eyeinspire. Whether you cooked up frozen pizzas, ordered pizza delivery or cooked them up homemade.. this kit is perfect for scrapping your pizza adventures.
50+ pizza lovers elements
22 pattern papers
10 solid papers
6 Alphas